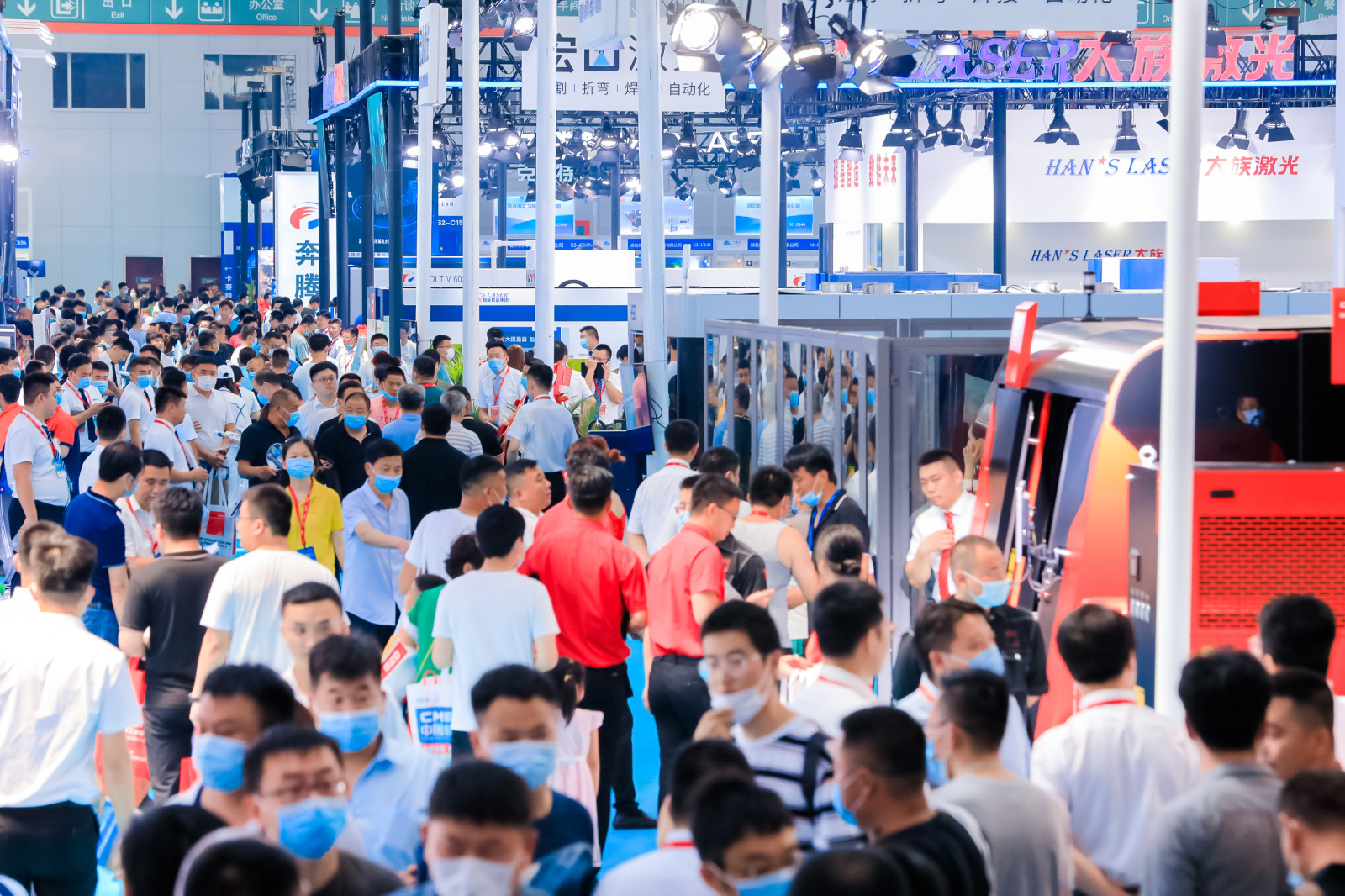 

About Exhibition

About Exhibition
Qingdao International Machine Tool Exhibition, as the flagship exhibition of Jinnuo Machine Tool Exhibition, a professional machine tool exhibition certified by the Global Exhibition Association, deeply focuses on the forefront of intelligent manufacturing in China, Japan and South Korea, fully demonstrating the industry prospect and the improvement of the overall innovation ability, and has been successfully held 26 sessions so far.
JM2024 27th Qingdao International Machine Tool Exhibition hand in hand with international high-quality machine tool brand exhibitors, fully provide intelligent cutting, metal forming, digital factory, flexible production line and 3C/ auto parts/mold/medical industry processing application solutions.
The 2024 Qingdao International Machine Tool Exhibition is rich in supporting activities, and the CJK 7th China-Japan-South Korea Intelligent Manufacturing Conference, the Digitalization Implementation Summit of machining industry, the Asia-Pacific International Production Capacity Cooperation Economic and Trade Forum, Jinnuo Buyers Conference, Jinnuo Beer Festival and other activities will be held at the same time to create a unique style of international industrial event!


0

Exhibition halls



0

㎡Exhibition area



0

+

Booths



0

Visitors



0

+

Sets of equipment



0

+

Innovative achievements on display


Exhibition planning

Exhibition Planning
01

Metal cutting/Numerical control machine tool

CNC machining center, milling machine, lathe, boring machine, sawing machine, slotting machine, broaching machine and planer; Gear machining machines, drilling and tapping machines; Grinding machine, polishing, honing, grinding and super finishing machine, tool processing grinder, etc.; Other high precision machine tools

02

Laser sheet metal/Metal forming

CNC turret punching machine, shearing machine, bending machine, laser processing (cutting, welding, engraving and marking) machine tools, high-speed precision punching machine, press, forging equipment and forgings and peripheral machinery, etc.

03

ndustrial Automation/Robotics/Intelligent Manufacturing

Industry 4.0 Smart factory, digital factory, digital production, intelligent equipment, flexible manufacturing units and manufacturing systems, industrial robots and digital equipment, digital management systems, system integration, Internet +, 5G applications, Internet of Things, industrial testing, 3D printing

04

Electric and laser processing and other special processing machine tools

Edm forming machine tools, EDM cutting machine tools, ultrasonic processing machine tools, laser processing and other special processing equipment

05

Tool accessories/Features

Metal mold, plastic mold, other special mold; Mold standard parts, mold equipment and accessories, mold steel; Cutting tools, measuring tools, abrasives, hardware tools, cutting power tools, pneumatic tools; Chuck, workbench, suction cup, center, protective cover and other machine tool accessories, mechanical parts, etc

06

Check and measure equipment

Non-destructive testing technology and equipment, physical testing and material testing machines, analytical instruments and laboratory equipment, measurement and testing technology, etc

07

Design, manufacture, management and service software, information consulting services, etc

Design, manufacture, management and service software, information consulting services, etc


At the same time meeting

Conference Forum
Gather business and blend wisdom, seize opportunities to win the future
"Accurate matching and efficient transaction"
Focus on enterprise supply and demand docking and business opportunity expansion!


Media center

Media Center
All-media matrix operation
Three-dimensional publicity and promotion


Our service

Business matching
Precise big data operation

China's exhibition industry is the only industry upstream and downstream data operation organization

Brand promotion strategy

Top-level exhibition operation strategic planning helps enterprises occupy new areas of blue ocean

Professional exhibition service

We are committed to providing all exhibitors and visitors with a full range of exhibition and visit consulting services

Work hand in hand to win

Jinnoc Exhibition is willing to join hands with like-minded people from all walks of life to seek development and cast the future